Sandblasted Rubber Mats
Our offer in recycled is Rubber Mat!!
And we need smiles on your face when you step on our mats. So we add colors textures and create more interesting rubber mats for interior and exterior. Rubber grit mats are also called sandblasted mats or sand top mats. It is made by fixing sand on rubber mat, it gives more grip and a wonderful texture feel.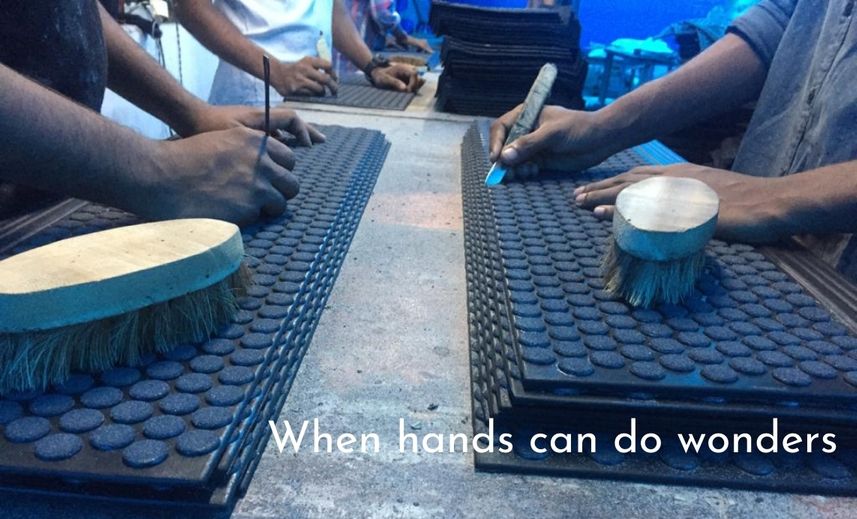 When Antony discussed the idea was doubtful and had many genuine and few silly questions. But during trials we came across many of those problems. The texture was irresistible we couldn't stop experimenting and we could reach the final product. We started with basic colors and now in 2021 we are presenting 24 shades in sandblasted rubber mats. It is a journey of product improvisation and reaching the perfect product.